All Entries in the "The Balkans" Category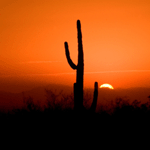 There is perhaps no country in the Balkans quite so well known across the world as Greece is. Its official name, as a country, is actually the Hellenic Republic and this is a nation that has played a very pivotal role in world history for well over two thousand years. The total size of Greece is just under 51,000 square miles and its capital is the renowned city of Athens, known for its stunning architecture. The official language is Greek and more than 11 million people call this nation their home. Greece has borders with three seas: the Ionian, the Mediterranean and the Aegean. Countries that border Greece are Turkey, in the east, and Bulgaria, Macedonia and Albania to its north. Along with its extremely long coast line, which is the 11th longest of any country on Earth, Greece also has a range of islands that belong to the nation, including: Cyclades, Crete, Dodecanese and Ionian islands. 
Greece is considered by most historians to be situated in the so-called 'Cradle of Western Civilization' and played a huge role in defining the same culture that is shared across Europe and North America today. Although what scholars consider to be the Hellenistic Period only began after the famed Greek city states and cultures such as the Minoans and Mycenaeans all blended together, this land has been inhabited for quite a long time. This is the part of the world where hugely important philosophical concepts such as democracy and drama were developed in exquisite detail because Greece has long been noted as a nation that places extremely high value on the arts and humanities. Poetry, art, sculpture, music, theater and many other forms of creative expression have come from this country and influenced civilizations around the globe. This is also the birth place of the Olympic games and sports still play a very important role here today. Much of the tourism industry in Greece is focused around its artistic offerings and the immense, well recorded history that it has to offer its guests. More than 16 million visitors from all across the globe come to visit this country each year, many of them primarily staying in Athens.
The geography of Greece is comprised nearly entirely by mountains which take up 80% of its entire territory. The Athens International Airport and plenty of well made roads have made Greece very easy to travel, even for the foreign visitor and a great deal of business takes place here each year.